News/Events > Press > DEXIP and TFTLabs collaborate
FOR IMMEDIATE RELEASE, France, 2013 January 21th.
DEXIP and TFTLabs collaborate on a 3D publication offer
DEXIP and TFTLabs have decided to cooperate worldwide to match their customers' needs on big projects in energy, aerospace, automotive,
defense and research sectors.
DEXIP, a subsidiary of GDFSuez and partner of INTERGRAPH software editor, has developed innovative interfaces for data management and
publication under the brand ELHOM ® Solution.
DEXIP proposes Asset Information Management services in industrial engineering and maintenance fields – http://www.elhom.com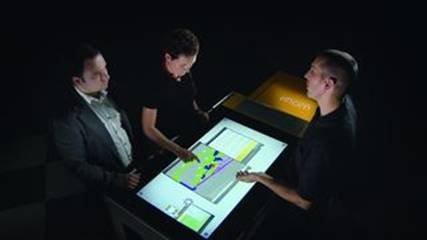 TFTLabs is a leading expert in 3D technologies and interoperability, based in Lyon, France.
TFTLabs developed innovative solutions for 3D communication and collaboration for the Web and mobile devices for native 3D data
coming from mechanical CAD, AEC, process and plant design , …
Product portfolio includes Web (TFTWeb, TFTSrv), mobile (TFTPad) and OEM integration software (TFT4iT).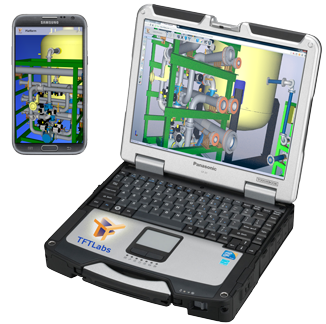 The goal is to propose an integrated turnkey systems for processing, publication and management of 3D data in technical field,
accessible through tactile, mobile devices and Web browsers.
«TFTLabs teams bring us expertise and mature high-end 3D solutions. Our collaboration becomes a key differentiator for our development worldwide
on big engineering projects for energy.»
says Yves Mahé, DEXIP Managing Director.
« We are delighted to combine our skills with DEXIP to propose an innovative 3D publication solution, which broadens 3D usage to all actors
in the field of complex industrial projects.»
adds Francois Chrétien, TFTLabs CEO.
The formed consortium will continue and grow during 2013 through flagship projects in nuclear area, EPR in Europe and several others in Asia.
ELHOM ® Solution is a registered trademark of DEXIP
TFTWeb, TFTPad, TFT4iT et TFTLabs are registered trademarks of TFTLABS SAS
All other trademarks are the property of their respective owners.